Greater Ohio Chapter
Let's Talk About It (Formerly called Ask The Experts) is a series of live educational webinars designed to provide you with important information about living with lupus. Don't miss this opportunity to learn from some of the world's leading lupus experts from the comfort of your home.
Greater Ohio Chapter
GREATER OHIO CHAPTER
Stay up-to-date on the latest news, facts, resources, and more, all geared toward people affected by lupus in Ohio. Even in these challenging times, we are here to support you.
Scroll left and right to view slides
Limited Supply of Hydroxychloroquine Available!
Announcing New Partnership with ExactCare Pharmacy.
COVID-19: The Latest
Keeping you informed on the pandemic and how it relates to lupus.
There is no I in
Lupus, Only

US

.
The Lupus Foundation of America, Greater Ohio Chapter knows that our strength lies not only in the words we stand by, but through the actions of our initiatives. Established in Cleveland in 1977, our chapter has expanded to now serve the entire state of Ohio. The Lupus Foundation of America is dedicated to improving the quality of life for all people affected by lupus through programs of research, education, and advocacy.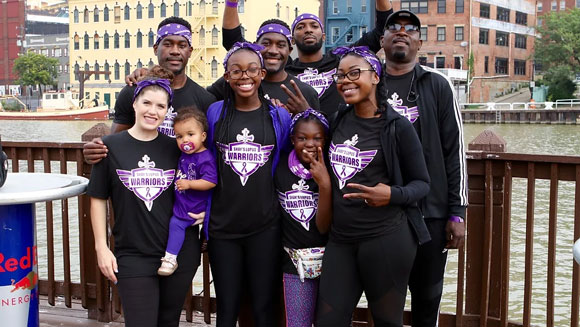 The Lupus Foundation of America, Greater Ohio Chapter is here to help you navigate your lupus journey. Through education, resources, and personalized patient navigation and support, we are your "go to" when you need an extra hand.
What is Lupus
Signs & Symptoms
Types of Lupus
What Causes Lupus
Newly Diagnosed
Get Support
Physician Directory
Toolkit
Donate
Become a Member
Corporate Giving
Fundraising

Connect with Other Patients
Every person living with lupus experiences a different journey. Connect with other patients today by learning more about our support groups.
Find a Support Group →

Talk to a Patient Navigator
Reach out to a local lupus representative who can help you with lupus resources in your area and assist you in your journey.

Request Information
Complete an inquiry form to receive a free informational packet by mail. Learn more about lupus signs and symptoms, upcoming events, and resources.
January 25, 2022

January 28, 2022

Friday Facts or Fiction

Date & Time of Event:

January 28, 2022

10:00 am

-

10:30 am

Event Location:
Living with Lupus
Magazine
Check out the latest issue of our Living with Lupus magazine.
Discover lupus stories from actual patients. Be sure to subscribe to be notified of new stories. If you would like to submit a topic, idea, or story, for Lupus Night Light, please send your request to info@lupusgreaterohio.org.
My Lupus Living Room
Podcast
The Lupus Foundation of America, Greater Ohio Chapter welcomes you to a space where we get real about what it's like to live with lupus. Join our host, chapter President & CEO, Suzanne Tierney, for candid conversations about topics that so often get overlooked.
THANK YOU TO OUR SPONSORS

Sponsored by Aurinia Pharma U.S., Inc.

Partial funding for this website is from an earmark from the State of Ohio and managed by the Ohio Department of Health.