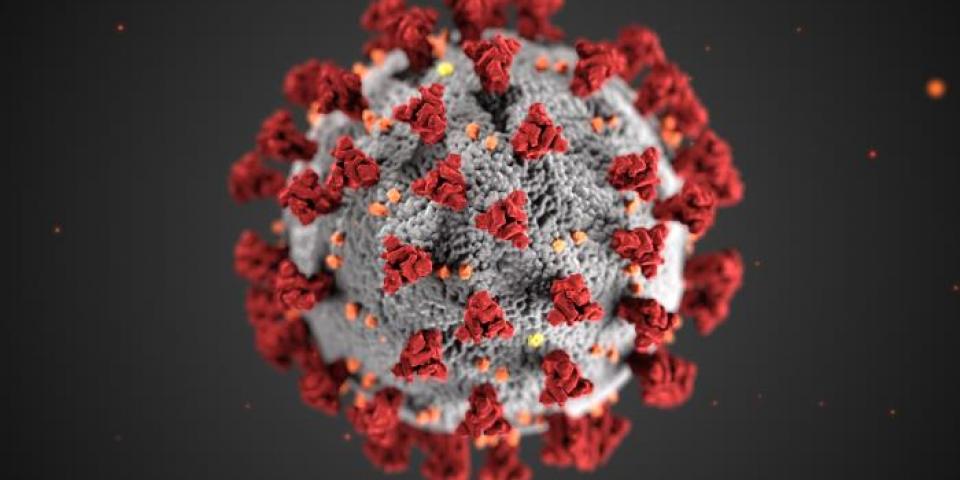 The world has certainly changed, but that has only pushed us to adapt. Please continue to reach out if you need any help navigating life with lupus—whether it's about COVID-19 or not.
Many of our services have gone digital, so please reach out to us if you need assistance accessing them. No matter the circumstance, there is a team of people behind every program, email, phone call, and social media post, and we are still dedicated to the mission:
To improve the lives of all people living with lupus.
As of Friday, June 18, 2021, Governor DeWine has lifted the state emergency in Ohio caused by the COVID-19 pandemic.
QUICK LINKS
---
Click on any of the links below to quickly navigate to a section
Ohio COVID-19 Updates
Ohio Hydroxychloroquine Update
COVID-19 & Rheumatic Diseases Study
Medicare to Allow Home Infusions for Benlysta
State Action on Hydroxychloroquine & Chloroquine
Northeast Ohio HCQ & chloroquine hoarding
What do I do if I have COVID-19 Symptoms?
Refilling Hydroxychloroquine Perscriptions
Are people with lupus protected against COVID-19?
Since the announcement of hydroxychloroquine as a potential treatment for COVID-19, there have been unfounded claims about lupus patients' immunity from coronavirus. Here's what we know.
Hydroxychloroquine & COVID-19
How long does coronavirus stay on surfaces?
Protecting People with Lupus & Pandemic Outcomes
Researchers suggest that maintaining disease remission in people with lupus is crucial right now, as unnecessary hospital trips can increase the risk of COVID-19. Learn More
Q&A Videos (Spring 2020)
Q&A #1 – Answering your FAQ about lupus and coronavirus. Recorded March 20, 2020.
Q&A #2 – The impact of coronavirus on people with lupus. Recorded March 28, 2020.
Q&A #3 – Hydroxychloroquine (Plaquenil) and chloroquine (Aralen) shortages and how LFA is working to fix them. Recorded April 2, 2020.
Q&A #4 – How different states are taking action to ensure HCQ & chloroquine access. Recorded April 9, 2020.
Q&A #5 – Updates on the impact of coronavirus on people with lupus. Recorded April 15, 2020.
COVID-19 & Lupus: National LFA Page
The Lupus Foundation of America's COVID-19 and Lupus page is a collection of articles, recent updates, trustworthy information, and resources.
Global Rheumatology Alliance Registry
This patient experience survey is being used to study people with rheumatic diseases and their experience during the COVID-19 pandemic (whether they've had COVID-19 or not).
2021 Digital Lupus Advocacy Summit
Transportation to Get Food
Northeast Ohio Resources
Financial assistance: 
Cleveland City Council Visit neorenthelp.org for rent assistance.
Cleveland Water and Cleveland Public Power (CPP) have temporarily stopped disconnection of residential services for non-payment. If you have recently been disconnected for non-payment, please call Cleveland Water at 216-664-3130 or CPP at 216-664-4600. 
Cuyahoga County has suspended work activity requirements for people who receive food stamps and federal cash assistance. All county assessments and on-site visits related to work requirements for the Supplemental Nutrition Assistance Program (SNAP) and Temporary Assistance for Needy Families (TANF) are suspended until further notice. For more information about work requirements, a voice mail message can be left at 216-987-8656 for TANF, and 216-987-6820 for SNAP.
The Greater Cleveland RTA has guaranteed two weeks paid leave to employees who are quarantined or isolated due to coronavirus. 
HFLA of Northeast Ohio is offering emergency, interest-free loans to people affected by the coronavirus. Loans of up to $1,500 are available for purposes including, but not limited to, lost wages, childcare costs due to school closures, and medical costs. Learn more and apply here, or call  216-378-9042. 
The Ohio Development Services Agency Ohio qualifies for the U.S. Small Business Administration's (SBA) Economic Injury Disaster Loan Program. This program provides low-interest loans up to $2 million in order to help businesses overcome the temporary loss of revenue during the state of emergency. Nonprofit organizations in Ohio will also be eligible for low-interest loans through the SBA's Economic Injury Disaster Loan program. In order to complete the state's application, businesses impacted by the current public health crisis should immediately send their contact information to BusinessHelp@Development.Ohio.gov. Additional information is available at SBA.gov/Disaster. 
The State of Ohio has extended unemployment benefits to workers in quarantine and employees of businesses that temporarily shut down due to coronavirus. Learn more here. 
Food resources: 
Chardon Local Schools will be offering meal services and other resources for families during the school closure. Please visit their Facebook page for the latest.
Cleveland Metropolitan School District is offering free meals for all children in the city of Cleveland ages 18 and younger as well as shuttle service to and from the 22 meal pickup sites. Schools will also provide instructional material for students to use during their time off. Learn more here. 
Geauga County Department on Aging will continue its home delivered meals program and will be offering Congregate Meals "to-go" at each of its senior center locations. Learn more here. 
The Geauga County Hunger Task Force supports independent food pantries and other resources for area residents in need. Call 440-285-2261 or visit their website here.  
Greater Cleveland Food Bank works with partners across the community to deliver and distribute food to residents in need. Access food programs here, or call 216-738-2067. 
The Lunch Box, Painesville City Local Schools' mobile food service program, will distribute pre-bagged lunch and breakfast meals to all children under 18 while schools are closed. Please visit their Facebook page for more information. 
United Way of Lake County offers a listing of area food pantries by city. You can find more information here. 
Other resources:
Cleveland Public Library and Cuyahoga County Public Library are offering free WiFi access in their parking lots and plan to expand online offerings including audio and video content for streaming. Cleveland Public Library has created a list of resources to keep children engaged in learning while schools are closed. 
Lifeline Lake County is working with partners to address community needs related to the COVID-19 pandemic. For information about local resources and changes to agency services, you can dial 2-1-1 or visit their website here.  
Neighborhood Connections is exploring ways to combat social isolation while following social distancing protocols. Visit their website and sign up for their e-newsletter for updates. 
Northeast Ohio Coalition for the Homeless has launched an emergency fund to help the homeless and other vulnerable populations during the COVID-19 crisis. Learn more here. 
United Way of Greater Cleveland 2-1-1 Help Link is available 24/7 to help those with questions about the coronavirus and to provide access to support services and programs. Se habla español.
Guidelines for Going Back to Work
Free Food Boxes in Toledo
The Toledo Northwestern Ohio Food Bank is providing free food boxes at various locations.Learn More
COVID-19 Testing in Cleveland
Columbus Food Resources
Columbus City Schools and various organizations in the Columbus area are providing food assistance. Learn more.
Insurance Coverage
Emergency Rules Expand Access to Behavioral Health Services Using Telehealth – Ohio has relaxed regulations so that more people can be served safely in their homes rather than needing to travel to addiction and mental health treatment centers.
ODI Bulletin 2020-12: Property And Casualty, Life, And Long Term Care Insurance Premium Payments During State Of Emergency Insurers are encouraged to provide their insureds with a grace period to pay insurance premiums or submit information.
Bulletin 2020-05: COVID-19 testing and treatment out-of-network coverage must be covered without pre-authorization and must be covered at the same cost-sharing level as if provided in-network.
Bulletin 2020-02: Access to Coverage for Ohioans Impacted by the COVID-19 Virus Ohio insurance law protects policyholders covered by a policy of insurance issued by a Health Insuring Corporation (HIC) from balance bills in certain emergency out-of-network situations. The law requires that coverage for those specific emergency health services include indemnity payments or service agreements for out-of-area coverage. The Ohio Department of Insurance's Consumer Services Division is available to assist consumers and can be reached at 1-800-686-1526. Frequently Asked Questions
VNA Accepts COVID-19 Patients
The Visiting Nurses Association of Ohio is accepting COVID-19 positive and suspected COVID-19 positive patients. They are also still offering their home-based services, including medical/surgical care, mental health, rehabilitation services, and hospice care.
COVID-19 Credit Card Payment and Debt Relief
Instacart
Instacart allows you to grocery shop from home and have your order delivered in as little as an hour. 
Pillpack
PillPack allows you to order medications in organized packs and get automatic refills. The service is free, you only pay your copay and for non-prescription medicines.
Grocery Shopping During COVID-19
If you need to go out shopping, check out this article which outlines steps to take to protect yourself at the grocery store.
Online Medial Services
Teladoc – This service allows you to talk to a doctor, therapist, or medical expert anywhere you are by phone or video. Cost depends on your health plan and can range from $0 to $229, depending on the service. Download the Teladoc app in the App Store or Google Play Store. You can also call 1-800-Teladoc to get started.
BetterHelp – Online counseling via messaging and video chats
COVID-19, stress, & Mental Health
Mindfulness Apps
Stay Active
Fitness Blender – This website has tons of free workout videos and healthy recipes, which can all be customized to fit your needs.
Daily Workouts Fitness Trainer – This app has over 100 free workouts you can do from home with no equipment. Download from the App Store or the Google Play Store.
Substance Abuse Telehealth Treatment
Rigel Recovery is offering group and on-on-one counseling for substance abuse and mental health via telehealth.
Support Groups
All of our support groups will be held as call-in meetings while we're unable to host in-person gatherings. Check the LFA, GOC calendar for support group times and information. If you regularly attend a support group, we will email you with call-in information. If you have not participated before but are interested, please contact 1(888) NO-LUPUS.
Make the Most of Social Media
The never-ending news cycle and social distancing can be difficult to cope with, but remember that the same technology that can cause worry can also connect us with loved ones, reliable information, and vital resources.
Have a Virtual Movie Night
Netflix Party – This Google Chrome extension allows you to watch your favorite movies and shows on Netflix while instant messaging with friends.
Online Concerts
Together at Home – A virtual concert series hosted by Global Citizen, with musicians ranging from John Legend to Hozier.
Free Classical Concerts – This list of free virtual orchestra concerts ranges from the New York Philharmonic to the London Symphony Orchestra. 
Tiny Desk Concerts – Check out NPR's playlists of their best Tiny Desk Concerts. Whether you're into pop, hip hop, folk, or rock— NPR has something for everyone.
Virtual Museum Tours
Ohio Museums with Virtual Programs – From the Rock & Roll Hall of Fame to COSI, there are so many virtual museum programs for the whole family to explore.
Virtual Museums Around the World – Yes, you can see the Guggenheim in your pajamas and not be judged. Check out this list of famous museums around the world offering virtual tours.
Find Your New Favorite
Likewise – Discover new books, movies, tv shows, podcasts, and more, all based on your current favorites. The app lets you track those new favorites and connect with other fans. Download in the App Store or the Google Play Store.
Reelgood – Does it feel like you've watched everything? This website randomly picks a movie or TV show to watch based on genre, ratings, and streaming platform.
Tackle Your Reading List
*Most local libraries have e-books and audiobooks on their websites that you can check out too!
Audible – Sign up for a 30-day trial and you can pick an audiobook to read for free. Even if you cancel, you get to keep the book.
Goodreads – Find new books to read, write reviews of your favorites (and not-so-favorites), and keep track of your reading progress.